This is not a post about the beauty and awesomeness of Paris, I will leave that to you to experience it first hand. This is all about how I planned my solo Une journée à Paris (A Day in Paris) – Poor me, I had to travel to Europe without a company :(.
Short Intro:
I was staying in Nijmegen, Netherlands at the end of winter 2018. I had plans to explore some great places in Europe and obviously, Paris was my first choice. But, but, traveling across countries to pay a first-time visit to a foreign land "alone" is not an easy deal. Here is where a good and a clear plan helps to overcome this and we don't have to worry much about where to go, how to go and when to go.
Must note for the readers: I am not that big of a traveller and this is my first such experience.
Backpacking!
I made sure to carry only necessary stuff for the travel – yes, less baggage more comfort.
Essentials:
A must-have winter jacket (if an Indian wants to survive the freezing cold)
A smart-phone with good internet and a power bank (it's almost impossible to travel without these)
Offline Paris map saved into your phone
Enough cash
Sufficient clothes
And finally my Passport (I planned for a peaceful trip 😉 )
Few more must-to-dos:
Packed my stuff well as Paris is also well known for muggers.
And I let my friends and my parents know about the travel itinerary along with return dates. Now they knew where to start looking for me if I went missing!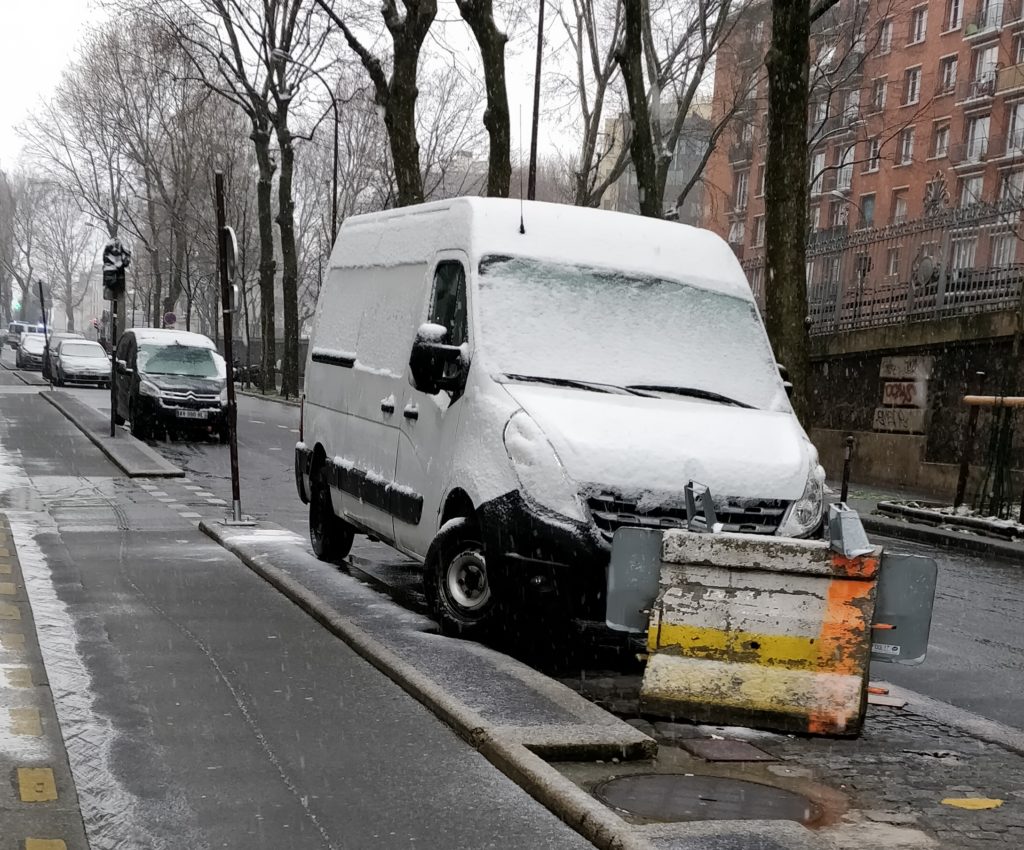 Prebooking travel & stay
There are lots of good options if we book the travel and stay well ahead. But my lazy bones did it just before 2 days. I got some good travel and stay ideas from two of my great colleagues in Nijmegen – A big thanks to them for being a part in making my dream come true.
Goeuro has all great options for travel across Europe and I used flixbus to book my bus between Netherlands and France (via Belgium). Booking.com has good stay options. I was open to travel by bus and stay in a hostel as it is way cheaper as well as I get to meet and stay with strangers – one of the best experiences that a traveler gets!
Travel suggestions for the smart pre-planners:
 You get many 2 digit flight price options if you book well ahead
To travel in groups and to not worry about all that I have mentioned above – pm2am is the perfect place. They organize lot of trips across Europe at a decent price.
Disclaimer: This in no way to promote any of the websites mentioned above and I am not linked to them in any way – I wish I were :p
Choosing places to visit…
Here comes the next toughest thing. I just had one day to spend in Paris but there are a lot of tourist attractions. I made up my mind to visit only a few places so that I get some quality time to spend on each of them.
After spending few hours online and discussing with some of my friends, I decided a list of places to visit and it comes down to you and your taste always. Talking about taste, I did have lunch at our very own Saravana Bhavan – sitting in negative and drinking a steaming hot Madras Filter coffee is a bliss even when you are not a coffee lover like me.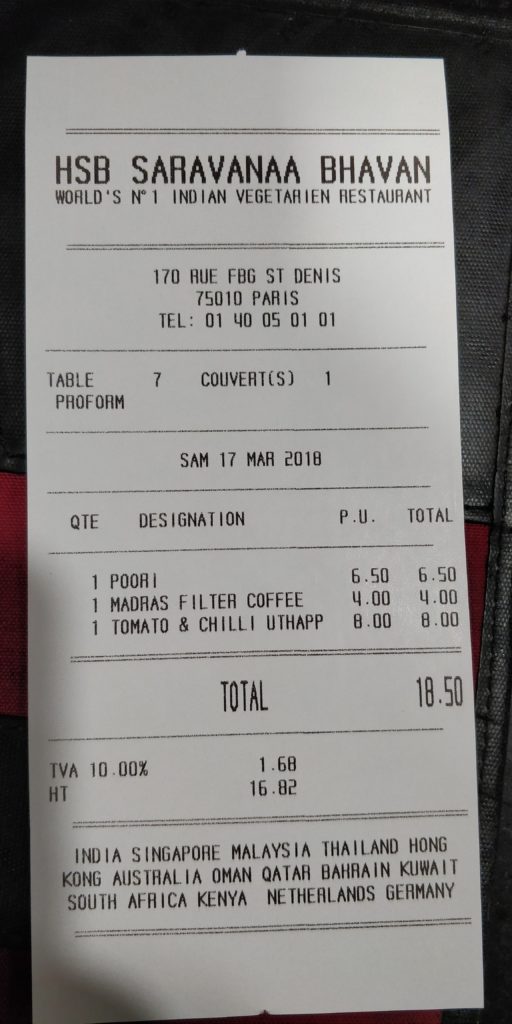 And here is my list,
Eiffel Tower
Trocadero Gardens
Louvre Museum
Sacre-Coeur
Arc de Triomphe
Notre-Dame Cathedral
Traveling within Paris…
After deciding on the list of places to visit, I did a manual shortest pathfinding to keep the travel time between the places to a minimum.
The train is the best option to travel within Paris – the infrastructure connects almost every places in Paris and we need to barely walk to any location from a train station. I also did a quick analysis using Paris Transportation Zone to understand the zones my list would cover and bought a day train pass to those zones alone.
From this point onwards, I just had to travel around, sticky to my plan and enjoy my solo day in Paris!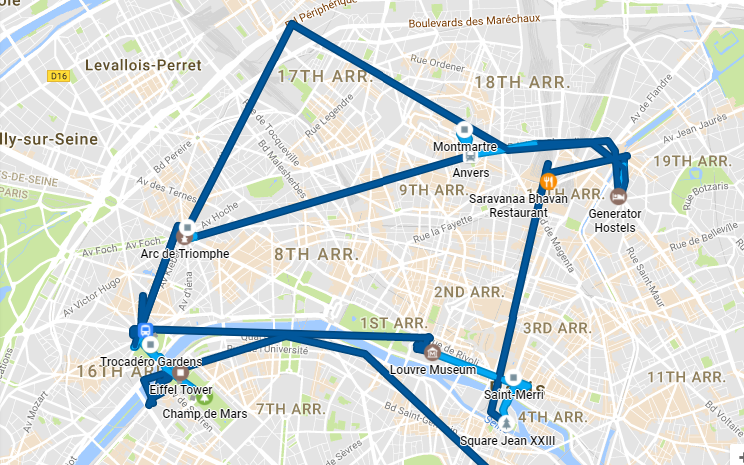 By the way, traveling in the train is also fun!
My Photo tour
I have shared few good photos which are legal to be posted.